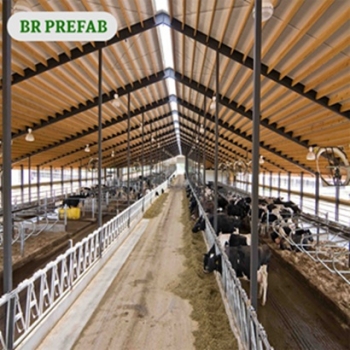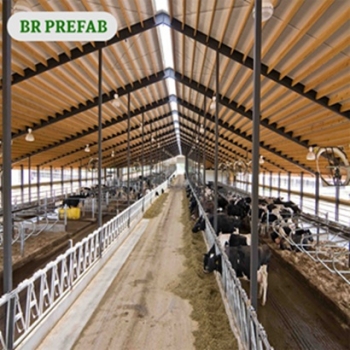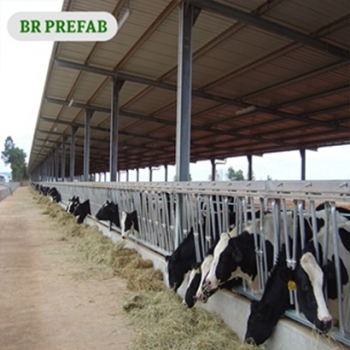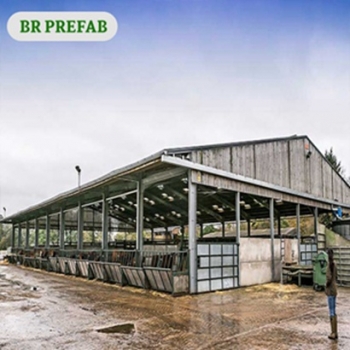 China Supplied Light Steel Frame For Cow Shed
Light steel structure are mainly used for large-span structures, workshops, warehouses, office buildings, large supermarkets, logistics warehouses, showrooms, hangar, cowshed, garage,etc.
Product Specification:
Price :

50-65 USD per SQM

Min. Order :

1000 SQM

Lead Time :

25 days after confirming every details

PaymentTerms :

L/C and T/T
Inquiry Now
Product Details
Light Steel Specification
| | | |
| --- | --- | --- |
| Items | specification | mateiral |
| Steel column | H350*175 | H steel |
| panel | 0.476 sheet | 0.476 steel sheet |
| window | 1000*3000 | aluminum slidding window |
| door | 4000*5000 | automatic sliding door |
| Accessory | knee bracing,steel bar | steel |
Brief Introduction of Light Steel
1, Pre engineered Structural Steelwork is a Green economy building system
2, The main Structural Steelwork (H-section steel for beam/column, C channel steel or Z channel steel for purlin),
3, Secondary structure Round steel bar or Angle steel for bracing, Round steel tube for tie bar, Angle steel for angle brace
4, Roof and wall system of Structural Steelwork (using sandwich panel or single steel sheet), door and window system.
5, Prefabricated Steel structure is widely used as warehouse, workshop, hangar, shed, etc..
Light Steel Design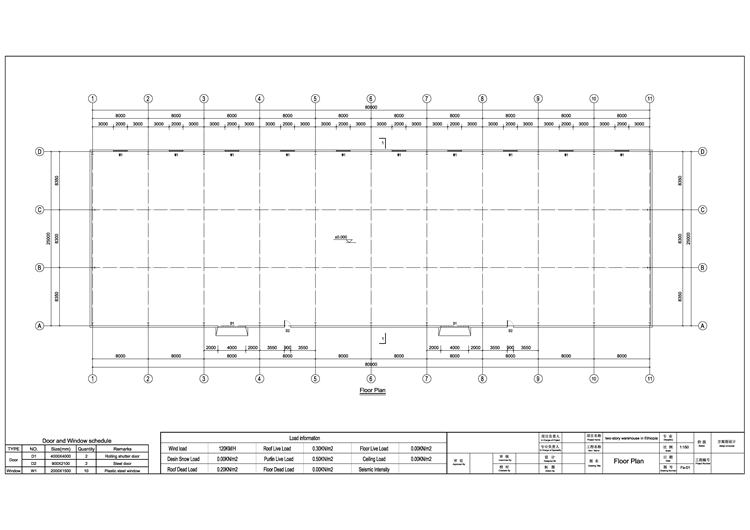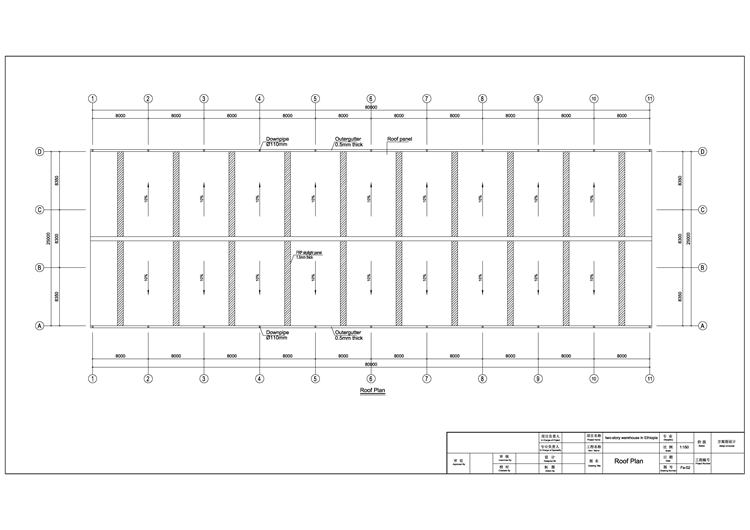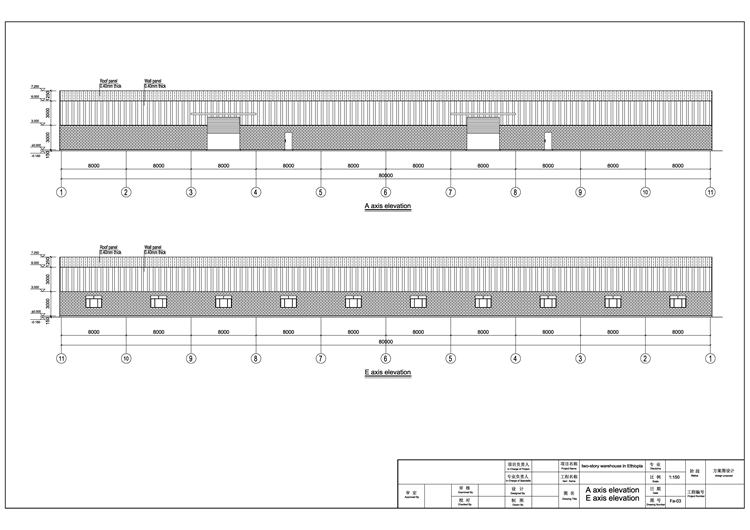 Light Steel production process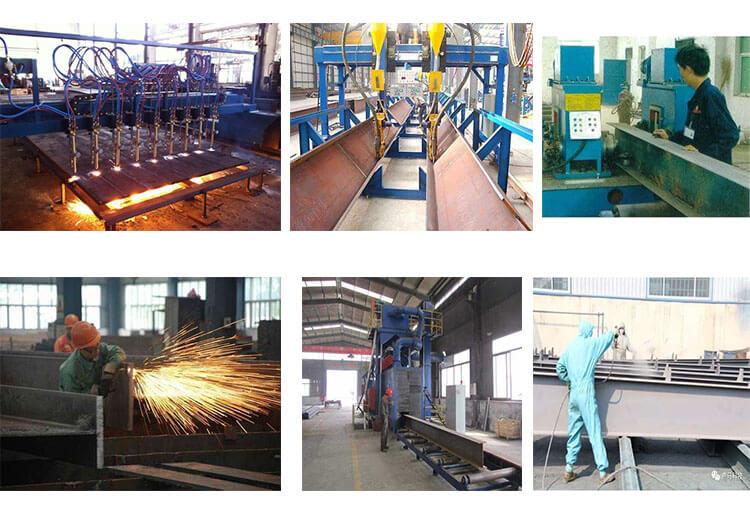 Light Steel accessory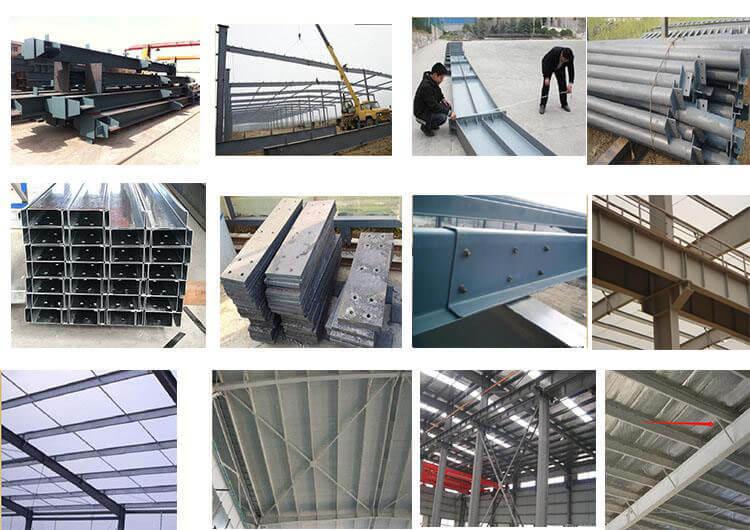 TYPE OF SANDWICH PANEL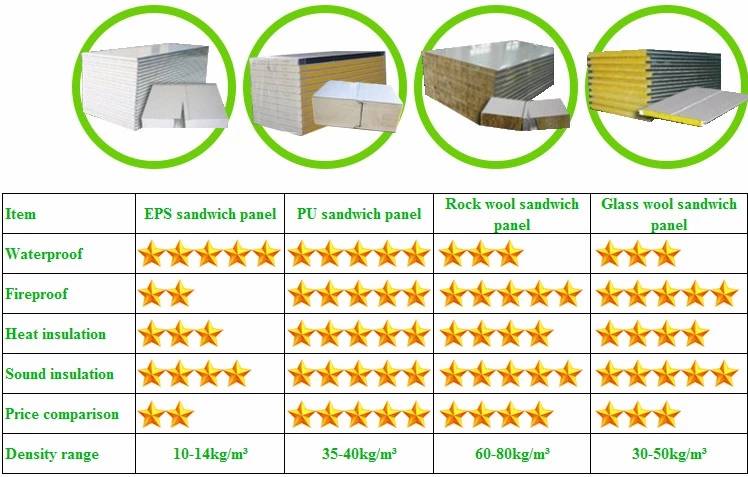 Screws and bolts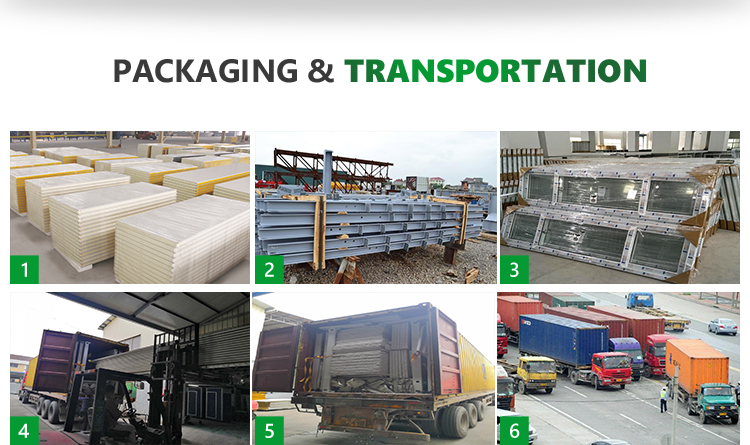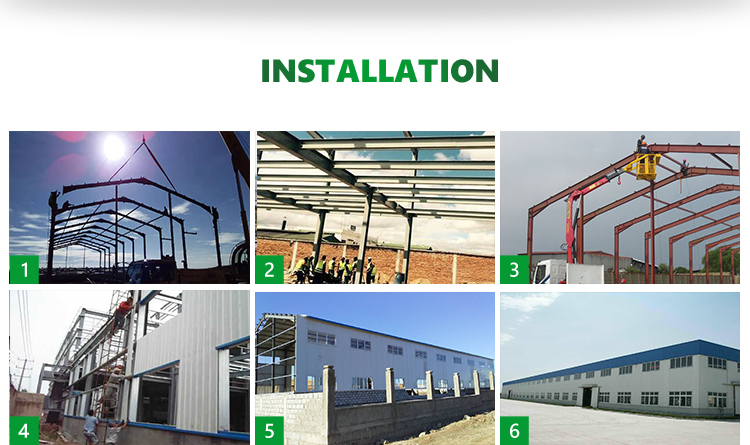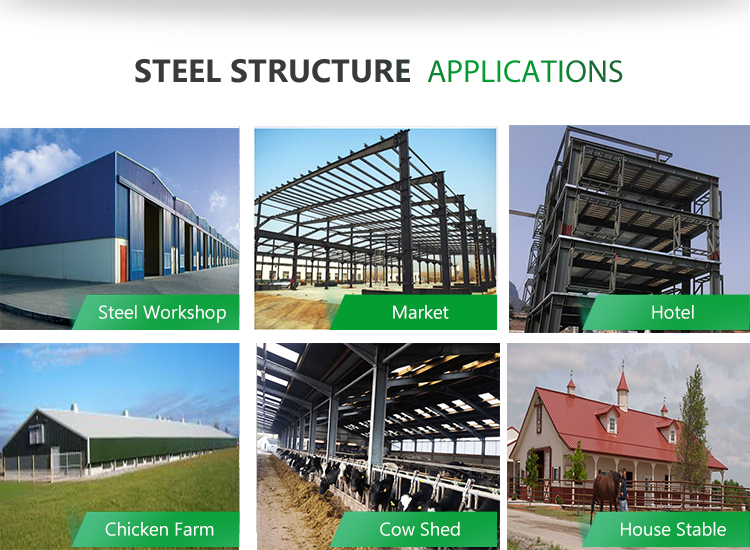 For clients information
It is better to provide the following details for suitable design. if no , we can give you recommendation from our experience.
1, Structural Steelwork location, We will make the suitable design based on the Local climate: Wind speed, snow load etc,
2, Structural Steelwork Usage: Different panel materials and accessory are used based on the usage
3, Crane beam: Do you need crane beam or not ? And its capacity
4, It will be better if you have your own drawings or similiar picture , pls send us for reference.
5, Structural Steelwork Dimension: Length, width, eave height, Roof pitch, etc
FAQ
1. I do not have structure plan of prefab factory buildings yet, can you design for me?
We would be happy to help you design your prefab factory buildings. Actually designing capability is the divide of the whole industry. Our international design team will make sure you get the most professional, reliable, solid, durable designing plan based on your own situation, and we provide comprehensive support service for steel structure warehouse including design, manufacture, shipping, installation, maintenance and renew or any problems you may encounter when you are using our products.
2. Can I specify the surface color of wall and roof of my prefab factory buildings?
Of course, you can pick up any color you like . The images of warehouse with various color and structure format enclosed with are pictures of completed projects sent from our clients; most of the example projects are color-customized by our clients. Not only surface painted color, surface finishing film, but also the padding material of roof panel and wall panel can be changed base on your situation and preference.
3. How is the water-proof property of the prefab factory buildings you produce?
The Roof Panel has been designed to take care of any water leaking problem. Groove located in lap-joint based on the basic principle of hydromechanics could effectively prevent any leakage as well as cold bridges effect. The pre-painted film is also anti-corrosion and water-proof.
Our clients located in west middle Africa and Brazil also have this problem; we reinforced the water-proof system by adding additional roof anti-water plastic board or seam woven polyester fabric, these process can make water leak no longer a problem within 10-15 years even 25 years, and only need very easy step to maintenance.
4. We are planning to build refrigerator storage warehouse, is your product suitable?
For refrigerator building, our PU and clean board are designed for this purpose.To Use clean board for wall panel and roof panel system can bring building with extremely good thermal insulation property and waterproofness, and antistatic material makes dust-proof We could offer a whole solution for refrigerator industry.
5. Do you accept any quality inspection from a third party before out of factory of the prefab factory buildings?
As mentioned above, we have 360° QC in every step of production, quality is our company culture. And you are very welcomed to arrange any third party quality inspection team to our factory, we would be happy to cooperate with them.
6. How can I install these warehouse components together as a building after cargo arrived?
Normally, most clients choose to install the structure frame themselves or ask local technical engineer for further instruction.
If local technical support is not available or cost too much, We could also provide technical support engineer cross over-seas for installation instruction even with our installation engineering team.
7. How to maintain my prefab steel buildings years of using?
prefab Steel buildings are built for long-time, reliable, steady usage purpose, the maintenance process is easy to operate and complete, most our product can live 10-15 years with minimal maintenance work like gel filled and paint spray. We will keep tracking the usage performance of our products and provide maintenance instruction for our clients.
8. If I need to renew my old warehouse, can I use your help?
If your warehouse was not built with the products imported from our company, we may need the blue-print or design plan of your warehouse, so we could supply proper components or modules to fit your structure system.
For clients importing from our company, we only need to know warehouse overall situation, the damage part location and damaged condition, so we could provide a more detailed integrated renew plan for your light steel warehouse.
Write us
Appreciate your interest in our products, Any of your inquiry will get our prompt reply.
Contact Us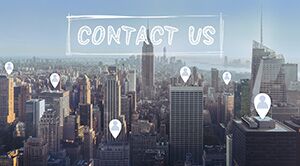 Tel:

0086 13929151139

E-mail:

export@fsprefab-house.com