Security room is one of main products of our factory. The security room can be made based on customer's size and requirements. The main materils is squre tube or welding steel column. The sentry box can be divided into several typs as follow according to different used surrounding materials. The customer can choose based on their purpose.

1, Stainless steel sentry box : The main frame is square tube for sentry box .It has the advantages of anti corrosion , heat resistance, good apperance, mechanical properties, Not easy to break and environmental protection, The sentry box color can be coated with differnet color. the appearance look like luxurious, stylish and durable. It is very suitable for security guards, underground parking garage toll gates, entrances and exits of factories and units, parking entrances and exits etc.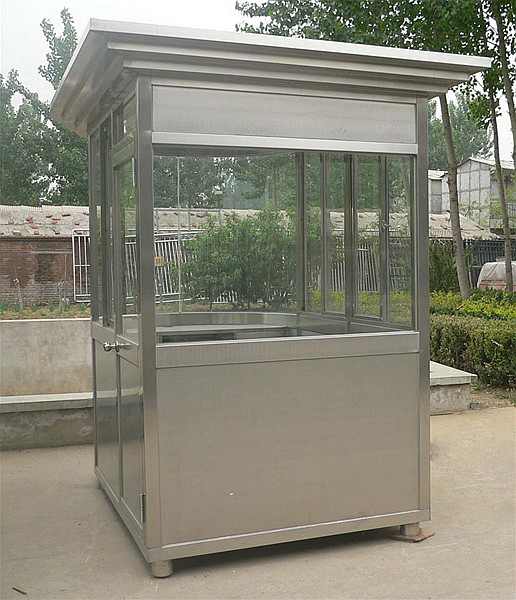 2, Metal carved plate sentry box: Environmental protection materias, beautiful apperance and durable , light weight, good resistance to water and moisture. There is a variety of patterns and color combinations for customers to choose. It is very suitable for factory entrances and exit , newspaper kiosk.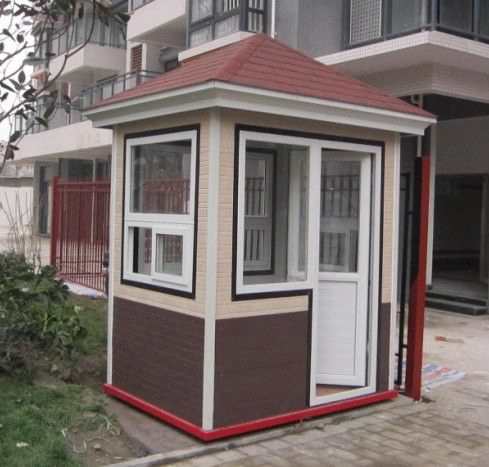 3, Glass booth: There are four kinds of sentry box, ordinary glass, hollow glass, anti-wind glass and bullet-proof glass. The main frame is square tube. The waterproof design makes the glass booth extremely Waterproof, anti-aging. The booth manufacturers indicated that they are mainly suitable for sales office, the armed police station and other government and enterprises.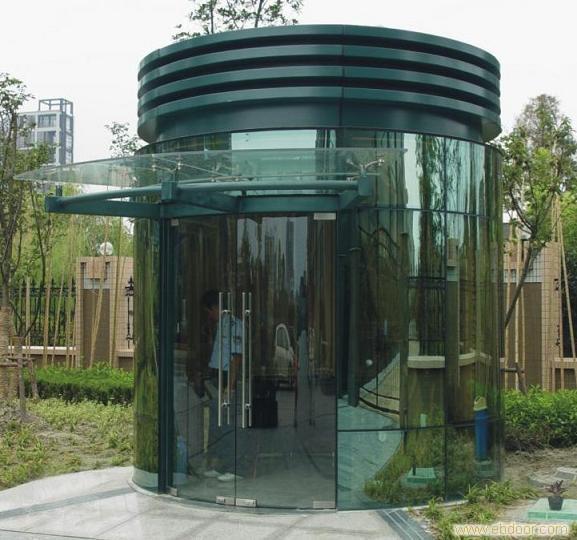 4, Color steel sentry box : The main material is square tube and color sheet. Fast installation, bright colors, light weight, beautiful appearance, mang colors to choose, Good decorative and corrosion resistance, Low cost is anothe advantage for customers, It is very suitable for construction site or labor camp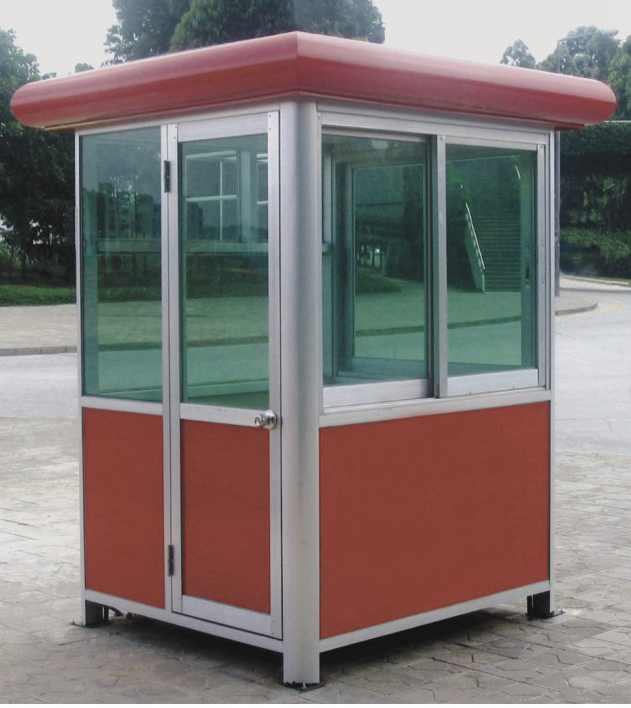 5, Aluminum alloy sentry box : The surface of the aluminum alloy booth material has been processed by special techniques, unique style, variety, beautiful apperance, stable and durable, suitable for all kinds of channel checkpoints and parking lots.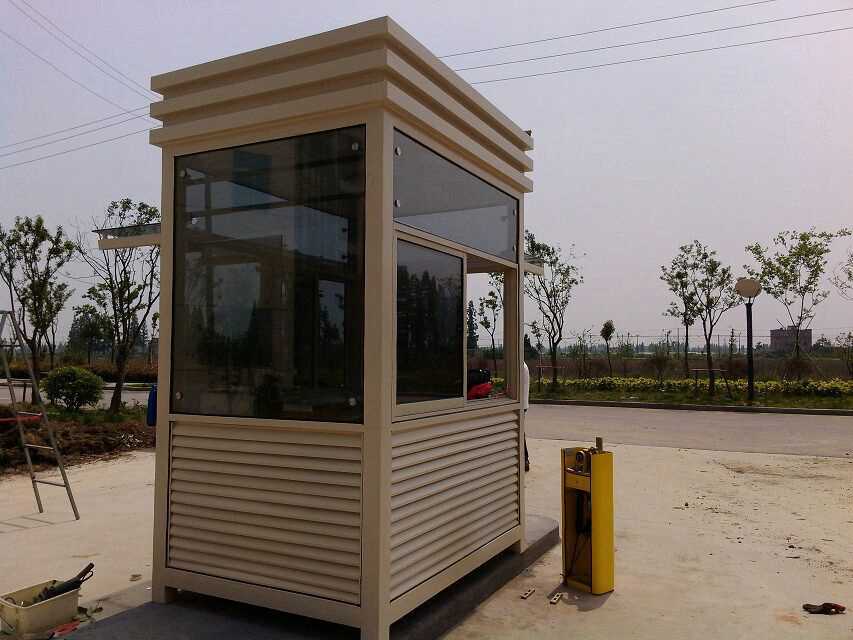 Contact Us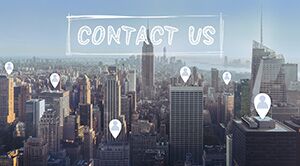 Tel:

0086 13929151139

E-mail:

export@fsprefab-house.com